Outdoor Leadership, Level 2
Level
Level 2

Duration
1 year

Start Date
September 2023

Venue
Easton College

Course Code
A0374
Start Date
September 2023, Full Time
Summary
As this is outdoor adventure course you will be expected to have your own equipment and kit such as a wetsuit and suitable outdoor clothing. This can be purchased via the College at discounted prices and will cost in the region of £150.
If you already have some of your own kit, and as long as the course leader is happy with its suitability, you will be able to use your own.
In addition there may be other costs for some qualifications and trips. If you are over 19 years additional costs will also apply.
Entry Requirements
4 GCSE's at grade 3 including English Language and maths OR BTEC Level 1 Diploma at Merit or other suitable Foundation level course passed and Functional Skills level 1 in Maths or English.
You should be prepared to participate in the physical and practical elements of the course which may include warm up activities, team sports, adventurous activities such as canoeing and fitness assessments.
In addition to your main programme, you will study English and Maths. Depending on your grades on entry, you will study either Functional Skills or GCSEs English and Maths. Please check our English and Maths page for further information
Learning Outcomes
Learn practical outdoor adventure skills and coaching with superb professional instructors. This course is based at Easton College, ideal for those wishing to pursue a career in the outdoor industry such as coaching, leadership, instructors as well as many other professions. Outdoor adventure is the fastest growing industry in sport and now features in every school curriculum. The course will provide you with hands on experience of coaching school groups and operating an outdoor adventure centre as well as the technical skills in canoeing, kayaking, hill walking, mountain biking, bushcraft and rock climbing. The Level 2 units include Units such as Outdoor and adventurous activities and leading an outdoor activity session. You will gain practical qualifications alongside course units which may include British Canoeing awards and activity experience such as sailing. For further information on the activities you could get up to on the course check the CCN Adventure channel. For example how to boil water in a paper bag, one match fire and how to fit a harness.In past years from our Level 3 cohort, 100% of students have progressed onto jobs or higher education in the outdoor adventure industry. Jobs include PGL coaches, instructors, outward bound leaders in the UK and abroad, around one third of students progress onto university based courses.
Assessment
You will be assessed through a variety of methods for a range of internally assessed mandatory and optional units. Assessment methods could include assignments, research projects, practical demonstrations, practical instruction and presentations.
Progression
After successfully completing the course at Merit level or above, with required English and/ or maths progress, you could progress onto the Level 3 Outdoor Leadership course.
Career Progression
The outdoor industries sector is due to increasing interest in outdoor sports, activity holidays and experiences. In addition to this Outdoor Adventure now features on the school curriculum as part of PE at Key Stages 2, 3, and 4. This means that there are more jobs for outdoor experts who are able to teach others. Your chances of finding work are better if you have skills and qualifications in more than one activity.
For further information check the National Careers Service website for;
Outdoor Activities Instructor
Guide
Fees
If you are a UK or home fee status student and aged 16-18 on the 31st August before the start of your course, tuition fees are free. If you are aged 19 and over please contact the Advice Shop. Please check our Finance pages for information on loans, bursaries, fee information and student travel offers that are available.
Latest News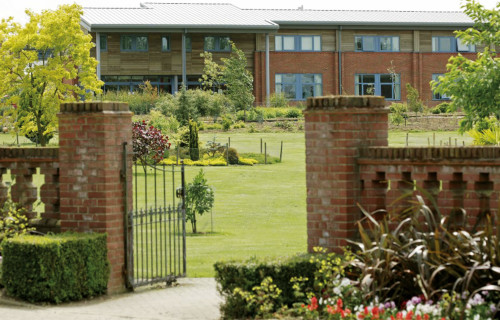 The University and Colleges Union (UCU) have taken the decision to suspend their planned strike action of April 28, whilst negotiations between the College and UCU continue.
Read more
25th April 2023