Level
Level 2

Duration
1 year

Start Date
September 2023

Venue
Easton College

Course Code
B0352
Start Date
September 2023, Part Time
Summary
The Level 2 Technical Certificate in Floristry is for you if you are looking to start a career within the floristry industry. If you like to interact with others, be creative and are keen to develop practical skills, then this qualification is definitely for you.
You may not have any previous knowledge or experience in floristry, or you may have always wanted to be creative and not had the time. You will gain life-long skills and knowledge, make new friendships with like-minded people in a fast growing and successful sector. The Easton campus is set in beautiful grounds with dedicated cutting gardens maintained by the students..
Throughout this qualification you will learn about cut flowers, foliage's including plants and how to look after them. Embrace your creative side when learning how to arrange fresh, dried or artificial materials for events, weddings and funerals. Floristry is not just about flowers, for a florist to be successful they need to understand their tools, environment and the finishing touches that make a difference. You will develop an understanding of design principles and the skills needed to apply these to a design. Exploration of how the floristry business operates and develop skills needed to interact with customers to identify their needs.
Attendance for students aged 19 and over is 2 days a week
Entry Requirements
Open to students aged 19 and over. A minimum of four GCSE at Grade 9-3 including Grade 3 (D) in English and Maths. These will be discussed further at interview and transferable skills will be taken into account such as short courses or industry specific knowledge, retail experience/other
An interview pack will be sent out for completion prior to interview.
Learning Outcomes
Conditioning of plant materials
Botanical nomenclature
Creating a variety of designs commercially in line with sustainability:
Hand tied designs
Wedding designs to include, buttonholes, boutonnieres, corsages, bridal posies
Arrangements
Funeral designs
Customer service
Health , Safety
The Principles and Elements of Design
Working in the industry with employer involvement (150 hours)
Objective
Achievement of this qualification demonstrates to an employer that you have the necessary technical skills and knowledge they are looking for when recruiting a junior florist.
Required grade to progress onto level 3 Floristry or Horticulture where you may like to incorporate growing your own flowers and be part of Flowers from the Farm.
Assessment
Initial assessment at interview and induction
Mock exams
Synoptic practical exam
Theory exam
H,S exam
Progression
On successful completion of this course, you may gain employment or seek an apprenticeship. Students aged 19 and over can progress on to the Level 3 Advanced Technical Diploma Level 3 with a Level 2 Floristry qualification at Merit or Distinction (see level 3 for further information course code AO551)
Career Progression
Most of our students leave college and work in the industry after level 3. Some work in the retail sector as flower seller's or wholesale assistant's, many are passionate to go onto run their own business, specialising in event floristry for wedding and occasions to include Funeral floristry. Freelance florists may work for corporate hotel chains designing flowers in a team for large scale events. Another avenue is to pursue working abroad or travel on a cruise ship as their onboard florist, with further study become a tutor, assessor.
Fees
Please contact the Advice Shop for information on fees and financial support which may be available. We recommend you also check our Finance pages for further information including student travel offers.
Latest News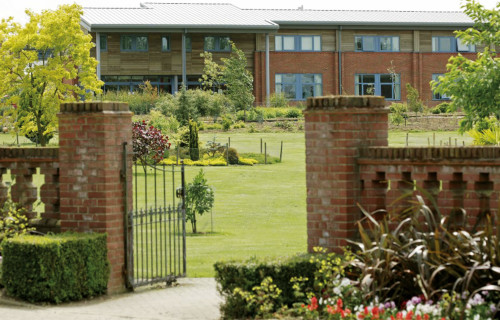 The University and Colleges Union (UCU) have taken the decision to suspend their planned strike action of April 28, whilst negotiations between the College and UCU continue.
Read more
25th April 2023