NPTC L2 Certificate of Competence in Tractor Driving and Related Operations 0014-31
Level
Other

Start Date
Multiple - see below

Venue
Easton College

Course Code
H0409
Start Dates
Monday 20th March 2023, Part Time, 2 days
Monday 8th May 2023, Part Time, 2 days
Monday 4th September 2023, Part Time, 1 year
Summary
Develop your tractor driving abilities to the level required for the National Proficiency Test Council with our NPTC Novice Tractor Driver course.
This course is for individuals who operate tractors and ancillary machinery as part of their work in agriculture, horticulture, forestry, landscaping or other industries. It will provide the individual with the knowledge, understanding and skills required to prepare and operate a tractor and attachments safely and to industry standards inline with current legislation.
This is a specialist qualification demonstrating that you can safely operate a tractor to a recognised level of competency. It covers the following;
Safe driving of a tractor
Pre-use maintenance
Safety Checks
Recognition of controls and instruments
( This course done not include the optional unit that covers the use of a tractor fitted with a front-end loader)
The assessment is carried out independently from the course and will involve verbal questioning and practical tasks. The test covers the use of the tractor in a range of situations;
Driving safely and correctly around a suitable course, including reversing with a trailer
Attaching 3point linkage and Power Take Off (PTO) driven attachments
Trailer hitching
Safe operational skills are key to efficient use, good work practice and preventing accidents this is beneficial to business as it helps prevent less machinery damage or downtime.
This course is 2 days
Entry Requirements
This qualification is suitable for those over the age of 16 who have some tractor operating skills and experience. Please let us know a brief description of your tractor driving experience upon booking.
Assessment
The assessment is carried out by NPTC and leads to the City and Guilds Level 2 Award 0014-31 Certificate of Competence in Tractor Driving and Related Operations.
Fees
Monday 20th March 2023, Part Time, 2 days

£545.00
Monday 8th May 2023, Part Time, 2 days

£545.00
Monday 4th September 2023, Part Time, 1 year

£545.00
Latest News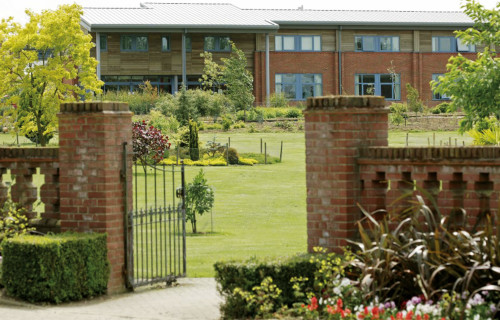 The University and Colleges Union (UCU) have taken the decision to suspend their planned strike action of April 28, whilst negotiations between the College and UCU continue.
Read more
25th April 2023