Apprenticeship Land Based Service Engineer Technician Standard
Level
Level 3

Duration
3 years

Start Date
September 2020

Venue
Easton College

Course Code
E4189
Summary
Explore a hands-on career, providing advanced technical support and guidance across a diverse range of plants and equipment with a Land Based Service Engineer Apprenticeship. Blending practical skills with industry knowledge, you will forger a career and knowledge base whilst earning a salary. Providing advanced technical support and guidance across a diverse range of plant and equipment in sectors such as agriculture, horticulture, forestry and outdoor power.
LBSE Technicians typically work on site utilising their own initiative in a customer facing role. They are often called upon to mentor and supervise junior colleagues and dispense advice to customers on machinery selection. Typically they are involved in all aspects of;
Preparation, installation, and handover of complex technologically advanced machinery, plant and equipment and the verification of its performance to the manufacturers specification and customers satisfaction
Compilation of repair proposals, estimates and quotations and the implementation of timely and cost effective repairs
Diagnosis and repair of complex faults in machinery, plant and equipment
Conducting complex repairs of machinery, equipment, and their components which may include supervising a junior colleague to assist in aspects of the repair.
Conducting inspections of machines and the compilation of machinery condition reports
This requires a blend of skills, knowledge and behaviours, safe working and environmental practice capabilities covering;
Power units
Power trains
Fabrication
Mechanical, electrical, electronic, hydraulic and pneumatic system applications
These will be used in the context of the machinery and equipment in the chosen industry sector. The technician will typically have an understanding of the interface between machine, biological systems and the working environment for example climate, soil, plant and animals. The nature of the industry will present technical challenges ranging from simple mechanics to the diagnosis and repair of complex mechanical, electronic and telemetry systems. These operations may take place in the employer's workplace or on the customer's site requiring flexible working hours as dictated by seasonal requirements. Technicians may be called upon to advise customers and support work colleagues.
Delivery
This Apprenticeship is delivered in a block release model with weekly attendance per half term.
Entry Requirements
Employers set the selection criteria for their apprentices. Typically this includes 4 GCSE's at Grade C or equivalent to include English, mathematics and a science subject. In addition it is desirable that the candidate has an understanding of Information and Communication Technology. Apprentices without level 2 English and maths will need to achieve this level prior to taking the end point assessment. Apprentices holding a level 2 apprenticeship meeting the employer's criteria typically will be able to complete the level 3 apprenticeship in a reduced timescale.
Progression
Successful completion of this apprenticeship will be accepted by the Institution of Agricultural Engineers (IAgrE) as meeting the Engineering Councils requirements for Engineering Technician (EngTech) registration.
Latest News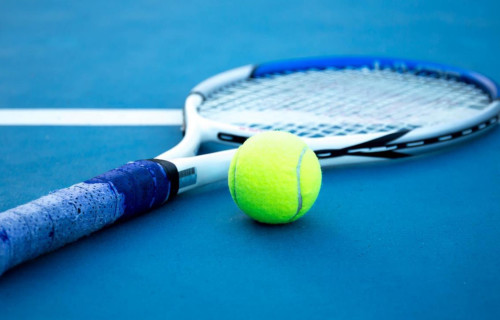 Easton Tennis Centre has received recognition in three key areas of its work at the Norfolk LTA Awards, reflecting the Centre's key contribution to tennis in the region.
Read more
31st January 2020