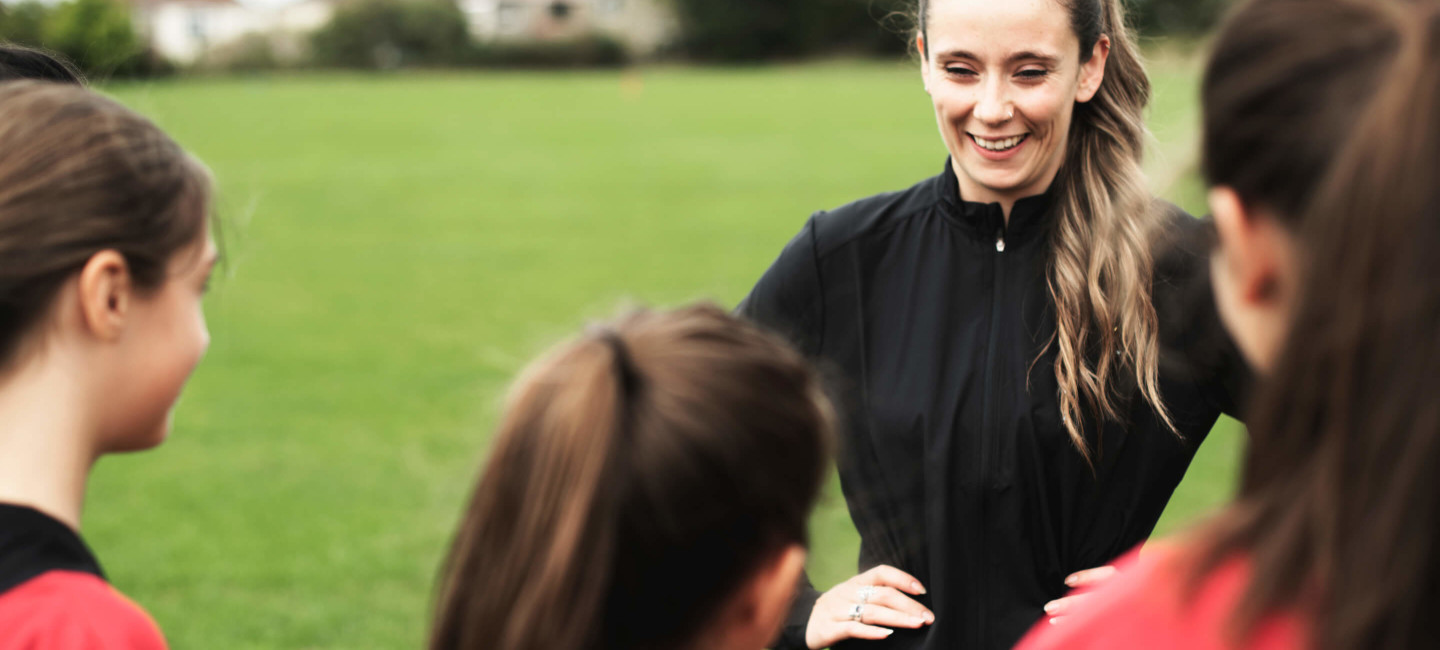 BSc Sports Coaching Science (Top-Up)
Level
Level 6

Duration
1 year

Start Date
September 2020

Venue
Easton College

Course Code
C610
Summary
This one-year programme builds on our current Foundation Degrees in Sport Coaching Science and Football Development & Coaching, as well as similar Foundation Degrees delivered elsewhere. The course explores the nature of sports coaching within various sectors of the sports and leisure industry.
This honours Top-up focuses on understanding the nature of sports coaching within various sub-sectors of the sports and leisure industry. Students will gain a broad understanding of the variety of work environments within the sector; from self-employed coaches, to related fields of sport development and sports/physical education.
With excellent links with numerous fitness centres, sports clubs, governing bodies and organisations in the region, students have the invaluable opportunity to develop their coaching, leadership and vocational experience alongside their studies. Not only can this provide scope for students to apply for internships or additional qualifications, it further establishes the necessary skills required to secure employment upon completion of the course.
The modules delivered will cover areas such as;
Coaching in Practice (20 credits)
Sport Business and Marketing (20 credits)
Coaching Science (20 credits)
Contemporary Issues in Sport and Coaching (20 Credits)
Dissertation (40 credits)
The programme is delivered through a mixture of workshops, lectures, seminars, practical sessions, tutorials and self-directed study. Students are expected to use these as learning platforms, to build upon the content of lectures and seminars with group and peer discussion. Delivery takes place at college over two days a week.
During this one-year course students will study 120 Credits. These Credits are split into 20 and 40 credit modules.
All Easton's Degree programmes are validated by UEA, meaning the quality of the awards students receive is assured by a world-renowned Higher Education organisation.
Fees: £8,500 per year
Training Bursary: Students will have the opportunity to apply for a training bursary up to £750 to use against additional professional qualification.
UCAS Code: C610
Why Our College?
High Quality Degrees
All our degrees are awarded by UEA, a leading university.
Lower Tuition Fees
Our tuition fees are below universities with most courses costing £8,500 per year.
Outstanding Support
Our smaller class sizes means that we can provide you with outstanding support to help you succeed.
Entry Requirements
Our typical offer is 240 credits (120 at Level 4 and 120 at Level 5) or equivalent HND qualifications in a suitable subject area.
GCSEs in Maths, English and Science at grade C or above are desirable
Applications from students whose first language is not English are welcome. For International students we require evidence of proficiency in English (including writing, speaking, listening and reading); the required minimum is IELTS (SELT) 6.0 overall (minimum 5.5 in all components). Please contact the Student Centre for advice and guidance. International candidates are also actively encouraged to access the International Students webpage.
Assessment
The course has been designed to provide students with an array of opportunities to display understanding and application of the subject informally (via formative assessments), prior to the formal (summative) assessments that will count towards your final grade. Students will receive valuable feedback from tutors or peers for their formative assessments, but grades will not be provided for this work.
Methods of summative assessments include (but are not limited to) examinations, essays or literature reviews, presentations, posters, portfolios, observed practical work and project reports. The grades from these formal assessments will count towards your final module grade.
Students will receive feedback for their summative assessments via our online system, and we aim to provide this within 21 working days. Feedback will be detailed and tailored, to help students learn and develop their knowledge and performance over the duration of the course.
Progression
Successful candidates may apply for post graduate study at other Higher Education Institutions in similar subject areas (subject to APL/APEL and/or entry requirements).
Students may also choose to enter employment or graduate internships in a range of industry-based careers, such as activity leaders, sports coaches, sports development and physical education.
Latest News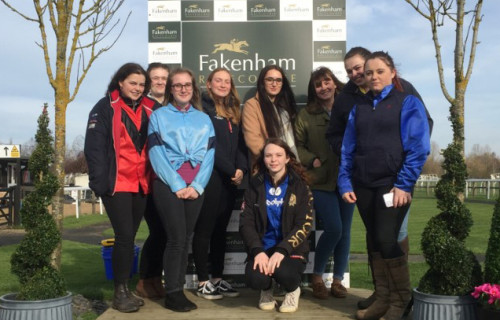 Equine Diploma students learned more about horse racing and career opportunities within the industry, when they visited Fakenham Racecourse.
Read more
24th February 2020