NPTC 003920 Level 2 Certificate of Competence in Chainsaw Maintenance and Cross Cutting
Level
Other

Duration
2 days

Start Date
Multiple - see below

Venue
Easton College

Course Code
H0432
Start Dates
Thursday 16th December 2021, Part Time
Thursday 27th January 2022, Part Time
Thursday 24th February 2022, Part Time
Thursday 31st March 2022, Part Time
Summary
This qualification is about the maintenance of a chainsaw and cross-cutting trees at ground level.
Cross-cutting operations will include cross-cutting timber under tension in the form of fallen branches, tops, tree sections, severed uprooted stems, horizontal stems or any timber in a similar situation. This describes the cross-cutting of trees or timber into either manageable sections or to a given length and diameter specification, either where trees have been felled ('at stump') or at a conversion point to where trees or timber have been extracted. This course was formerly known as CS30
The course content:
Identify the appropriate protective clothing and equipment
Work preparation
Servicing and maintaining the saw
Cross-cutting of timber
You will need to bring all PPE and equipment necessary to the course. We will provide a list closer to the time or upon request.
This is a 2 day course
Entry Requirements
There are no formal entry requirements . Candidates must be aged 16
Assessment
This course leads to a City & Guilds Level 2 Award 0020-03 via a competency assessment. Competency will be assessed by the NTPC after you have completed the training course, not on the day of the course. Your assessment will be booked through the NPTC to be carried out at a convenient time and location. You will be assessed by using a combination of practical assessment and theory-based questioning.
Career Progression
This is the compulsory qualification prior to completing other chainsaw and arboriculture courses.
Fees
Thursday 16th December 2021, Part Time

£450.00
Thursday 27th January 2022, Part Time

£450.00
Thursday 24th February 2022, Part Time

£450.00
Thursday 31st March 2022, Part Time

£450.00
Book Online for NPTC 003920 Level 2 Certificate of Competence in Chainsaw Maintenance and Cross Cutting
Latest News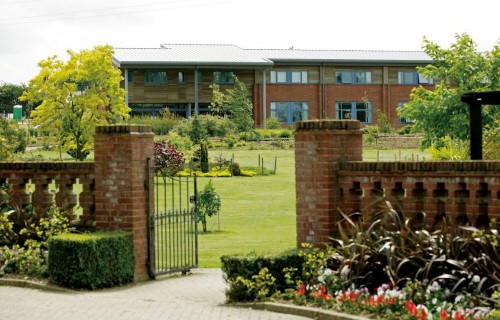 The latest Ofsted report for Easton College, Paston College and City College Norwich has given the colleges a thumbs up with a Good rating and positive findings after an intensive inspection in October.
Read more
25th November 2021