NPTC Integrated Safe Use of Hedge Cutters
Level
Other

Duration
1 day

Start Date
Friday 18th June 2021

Venue
Easton College

Course Code
H0416
Start Date
Friday 18th June 2021, Part Time
Summary
This NPTC course is aimed at those who use handheld hedge cutters as part of their work, either in horticulture, arboriculture or forestry.
This course is 1 day
This course covers the use of handheld hedge cutters, covering pre-use checks and maintenance, identification of controls and instruments and operating the machine to cut hedges to the capacity of the machine.
Entry Requirements
No formal entry requirements.
Assessment
There is an integrated NPTC assessment where you complete a practical test with one to one verbal questioning.
Latest News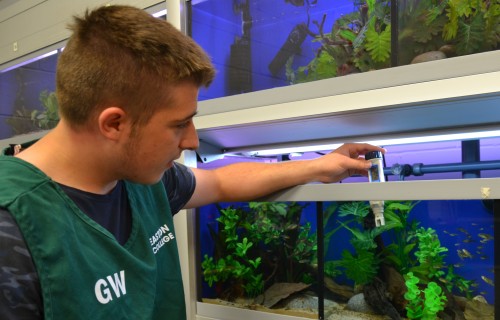 Hundreds of rare fish on the Red List of Threatened Species have moved into their new home at Easton College.
Read more
23rd September 2021