Rats and Mice Pest Control - From £250
Level
Other

Duration
1 day

Start Date
Multiple - see below

Venue
Easton College

Course Code
E80120
Start Dates
Tuesday 14th January 2020
Summary
Learn how to control, monitor and get rid of rodents with our Rats and Mice Pest Control course
This classroom based course ideal if you wish to undertake pest control in land-based or related industries
You will learn how to:
Understand the effect rodent control can have on the environment
Describe the lifestyle, habits and habitats of rats and mice
Identify rats and mice and the typical symptoms of damage caused
Identify the degree and source of infestation
State the relevant legislative obligations and responsibilities
Select and carry out the most appropriate method of control in accordance with current legal guidelines and recognised good practice including record keeping and contamination prevention
Plan, implement and monitor an effective control programme
Purchase, transportation, safe use, cleaning and storage of poisons and related equipment
Identify suitable areas for trapping and different types of trap
Understand fire arms law relating to the use of weapons in vermin control
Course Content
Current rodenticides and formulations
Surveying
The safe use, storage, transport and disposal of rodenticides
Non chemical rodent control
Duration : 1 day
Times : 9am to 4.30pm
Once you have completed the training course you will carry out an individual assessment
Why Our College?
Real working environment
Learn on our operational commercial farm covering over 200 hectares.
£9bn industry
with over 476,000 workers on farms in the UK.
Show your skills
Exhibit your work at regional agricultural shows.
Entry Requirements
No formal entry requirements
Book Online for Rats and Mice Pest Control
Latest News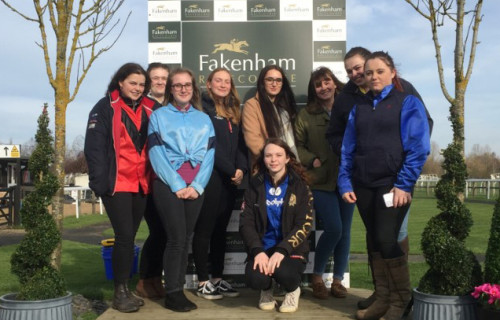 Equine Diploma students learned more about horse racing and career opportunities within the industry, when they visited Fakenham Racecourse.
Read more
24th February 2020