FdSc Health, Fitness, Strength & Conditioning
Level
Level 5

Duration
Multiple - see below

Start Date
September 2020

Venue
Easton College

Course Code
C601
Start Dates
September 2020, Full Time, 2 years
September 2020, Part Time, 4 years
Summary
This course focuses on health and fitness promotion in the community, through lifestyle and behavioural changes, merging traditional training with modern strength and conditioning methods. With excellent connections to the local fitness community, you are able to gain practical and hands-on experience, whilst learning key methodology and theory.
Why Our College?
Elite facilities
Our sports facilities are among the best in the region and include the largest indoor tennis venue in the East of England, 3G pitches and gym and fitness centre.
Large, growing industry
The sport, health and fitness industry is worth £20bn and growing.
Industry expert teachers
You will learn from expert teachers with extensive experience in the industry.
Entry Requirements
Our typical offer is 64 UCAS tariff points form A Levels or equivalent A minimum of GCSE maths, English and science (preferred) grade 4/C or above or National Literacy and Numeracy tests at Level 2 or 3 UCAS points from Scottish Highers or Advanced levels are accepted UCAS points from Irish Leaving Certificate are accepted Welsh Baccalaureate UCAS tariff points from BTEC or City and Guilds diplomas are accepted Open University credits in lieu of A Levels Access to HE Diplomas at Pass level with suitable science or land-based credits Credit transfer and accreditation of prior learning or experience: If you have achieved a qualification of credits towards a Higher Education programme at another Higher Education Institution you may be able to enter Level 5 or accredit matching modules. Please see our further information on our Credit Transfer/APL/APEL area
Assessment
The programme provides you with a range of opportunities to display your understanding and application of the subject informally prior to summative assessments that will count towards your final grade. Each module normally contains at least one piece of formative (practice) work for which feedback is provided from tutors or peers but grades will not be provided for this work.
Formal (summative) assessments may be mid or towards the end of modules. A range of methods are utilised to assess performance including (but not limited to) examinations, essays or literature reviews, presentations, posters, portfolios, observed practical work and project reports. The grades from each formal assessment count towards an overall module grade.
The balance of assessment by examination and assessment by coursework depends on modules selected.
Feedback
Feedback on coursework is provided via an online system. Feedback on examination performance is available in a broad summary but further feedback is available on request to the module leader.
Feedback is intended to help you to learn and to build your performance over time, therefor we encourage discussion of performance and progress with your programme tutor.
We aim to provide feedback within 21 working days.
Progression
On successful completion of the FdSc student may apply to progress internally to the BSc (Hons) Health, Fitness, Strength and Conditioning – top up (subject to meeting entry criteria)
Student may seek top up provision to BSc (Hons) level in similar subjects at other institutions (subject to APL/APEL and/or entry requirements
Students may select to enter employment or graduate internships in a range of industry based careers such as coaching, analysis, injury and rehabilitation specialists, strength and conditioning coaches, health promotion, fitness testing, research and development, sports policy and participation officers, teaching.
Latest News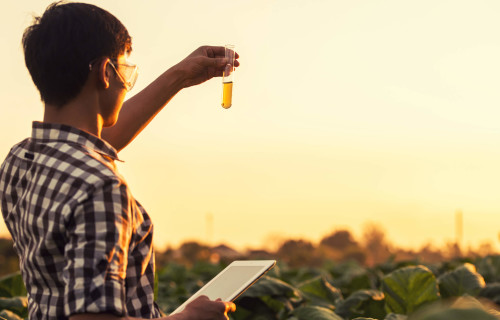 If you're thinking about your next steps, or still looking for a degree place for this September, have a look closer to home and see what Easton College has to...
Read more
13th August 2020