FdSc Sports Coaching Science
Level
Level 5

Duration
Multiple - see below

Start Date
September 2020

Venue
Easton College

Course Code
C600
Start Dates
September 2020, Full Time, 2 years
September 2020, Part Time, 4 years
Summary
The need to adopt a more systematic and professional approach to coaching is now widely acknowledged. Opportunities for paid employment in the field of sports coaching are rapidly increasing with clubs, governing bodies and statutory agencies all prepared to invest in the recruitment and development of young people and the nurturing of elite performers.
The industry has become increasingly aware of the need to recognise practical sports coaching skills and experience – especially where these can be linked to academic achievement and qualifications - this degree enables individuals to access a higher education programme which supports and develops this combination of practical experience and academic learning.
It comprises core and work-based learning modules. These reflect the theme of the programme and in some instances will afford the learner the opportunity to achieve accreditation in a work-based environment. Students will be given every opportunity to gain valuable employer-based knowledge and skills throughout the delivery process, enhancing their underpinning knowledge and understanding of the role of employers, service providers and stakeholders in the sports and leisure industry.
Modules delivered cover areas such as;
Human Anatomy and Kinesiology
Principles of Sports Coaching and Development
Advanced Coaching
Performance Analysis and Biomechanics
Strength Conditioning and Injury Management
The course is delivered through a variety of activities and events such as practical work, group activities, lectures, workshops, problem solving activities, tutorials, e-learning seminars, external visits and guest speakers. Delivery takes place at college over 2-3 days a week.
Students are expected to arrange a up to 100 hours of work experience in year one and year two within a subject specific area.
Each year you will study 120 Credits. These Credits are split into 20 Credits per module for both years of the course.
All of Easton's Degree programmes are validated by UEA, meaning that the quality of the awards you get is assured by a world-renowned Higher Education organisation.
Fees: £7,500 per year. Fees will not change for the duration of your enrolment on the degree.
Training Bursary: Students will have the opportunity to apply for a training bursary up to £250 (year 1) and £500 (year 2) to use against additional professional qualification.
UCAS Code: C600
Why Our College?
Elite facilities
Our sports facilities are among the best in the region and include the largest indoor tennis venue in the East of England, 3G pitches and gym and fitness centre.
Large, growing industry
The sport, health and fitness industry is worth £20bn and growing.
Industry expert teachers
You will learn from expert teachers with extensive experience in the industry.
Entry Requirements
Our typical offer is 64 UCAS tariff points form A levels or equivalent
A minimum of GCSE maths, English and science (preferred) grade 4/C or above or National Literacy and Numeracy tests at Level 2 or 3
UCAS points from Scottish Highers or Advanced levels are accepted
UCAS tariff points from BTEC or City and Guilds diplomas are accepted
Open University credits in lieu of A levels
Access to HE Diplomas at Pass level with suitable science or land-based credits
Mature candidates with life experience in professional or semi-professional work will be considered, if they are able to demonstrate that they will be able to benefit from the course. This will occur through interview and an interview essay task.
Credit transfer and accreditation of prior learning or experience: If you have achieved a qualification of credits towards a Higher Education programme at another Higher Education Institution you may be able to enter Level 5 or accredit matching modules. Please see our further information on our Credit Transfer/APL/APEL area found under our 'Prospective Student Information' section
Applications from students whose first language is not English are welcome. For International students we require evidence of proficiency in English (including writing, speaking, listening and reading); the required minimum is IELTS Academic (SELT) 6.0 overall (minimum 5.5 in all components). Please contact the Admissions Team for advice and guidance.
Assessment
The course has been designed to provide students with an array of opportunities to display understanding and application of the subject informally (via formative assessments), prior to the formal (summative) assessments that will count towards your final grade. Students will receive valuable feedback from tutors or peers for their formative assessments, but grades will not be provided for this work.
Methods of summative assessments include (but are not limited to) examinations, essays or literature reviews, presentations, posters, portfolios, observed practical work and project reports. The grades from these formal assessments will count towards your final module grade.
Students will receive feedback for their summative assessments via our online system, and we aim to provide this within 21 working days. Feedback will be detailed and tailored, to help students learn and develop their knowledge and performance over the duration of the course.
Progression
On successful completion of the FdSc student may apply to progress internally to the BSc (Hons) Health, Fitness, Strength and Conditioning – top up (subject to meeting entry criteria).
Student may seek top up provision to BSc (Hons) level in similar subjects at other institutions (subject to APL/APEL and/or entry requirements.
Students may select to enter employment or graduate internships in a range of industry-based careers such as coaching, analysis, strength and conditioning coaches, health promotion, fitness testing, research and development, sports policy and participation officers, teaching.
Latest News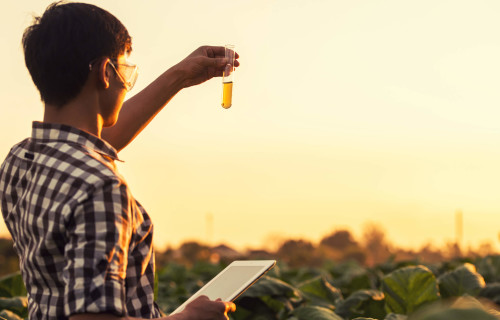 If you're thinking about your next steps, or still looking for a degree place for this September, have a look closer to home and see what Easton College has to...
Read more
13th August 2020