Crop Technician Standard Level 3
Level
Level 3

Duration
3 years

Start Date
September 2023

Venue
Easton College

Course Code
E0258
Start Date
September 2023, Apprenticeship
Summary
With over 150,000 businesses, the Agriculture & Horticulture industries form the vital starting point for both the food and landscaping industries which account for over 14% of the British GDP. As a result they offer exciting and varied careers in the UK and abroad.
The industry provides unique opportunities for people to work in a technically advanced and innovative environment. Businesses within the industry range from small enterprises through to international organisations.
Work in soil-based systems involves operating large, technically advanced machinery in the open fields. Working outdoors means there is variety and challenges to overcome. Similarly, employees working in container-based systems may work outside but for many, most of the work will be in controlled environments which need monitoring and adapting to suit the growth stage/species growing.
As a Crop Technician you will be responsible for optimising crop/plant yields through establishment, management, harvest and post-harvest operations, whilst maintaining and improving the surrounding environment. You will also need to keep up to date with technological advances and new innovations. Being a Crop Technician requires self-motivation and the ability to work both independently and as a team player to complete tasks safely and efficiently. Many companies now use automation for a number of routine tasks, which will require technical skills to operate. This Standard provides the opportunity for individuals to acquire the knowledge, skills & behaviours required and follows a 'core & options' approach.
There are two course pathways for this Apprenticeship; Soil Based System, or Container Based System. The pathway will be chosen depending on the nature of the organisation you are working in.
This apprenticeship is delivered from our Easton Campus and the typical length of the apprenticeship is 30 months.
Entry Requirements
GCSE Grade 4/C in Maths and English (Language or Literature) or Level 2 Functional Skills in Maths and English
In order to enrol onto an apprenticeship, you need to be employed in a relevant job role and undertake a range of tasks which would enable you to complete the qualification.
Learning Outcomes
Upon successful completion of the course, learners will be awarded with a Level 3 Crop Technician Apprenticeship Standard, which includes:
If not previously achieved, Level 2 in English & Maths
First Aid
PA1 (Safe Use of Pesticides)
PA2 (Ground Crop Sprayer Hydraulic Nozzle)
Assessment
The apprentice will be ready for End Point Assessment which includes:
Knowledge Test: assessed by an End Point Assessment Organisation (EPAO), this test will consist of multiple-choice questions on a computer-based platform. Provisions can be made for paper-based assessments to be made available if reasonable adjustments require this.
Skills Test: assessed over 1 day by an Independent End Point Assessor (IEPA), this assessment will holistically assess skills, knowledge and behaviours acquired throughout the apprenticeship.
Oral Questioning: assessed by an IEPA following the skills test, to confirm the learners understanding and to obtain further evidence of knowledge. It will extend and amplify the ability demonstrated in the Skills Test.
Progression
The impact of this course should support a learner's progression which may include:
Progression to Level 4 Agriculture Apprenticeship or Agricultural Management BSc (Hons)
Career Progression
The impact of this course should support a learner's progression which may include:
Continuation, development or promotion at work or within this sector.
Fees
Apprenticeship course fees are subject to the age of the apprentice, and the size of the company
 
For employer's with less than 50 employees who do not pay the apprenticeship levy and who take on an apprentice who is aged between 16-18 at the start of their apprenticeship, there will be no direct cost and the full training costs will be covered by Government funding. If the apprentice is aged 19+ the government partially subsides the training costs and the employer will need to pay 5% of the costs. In the case of this course, the fee would be £750.
 
For an employer with more than 50 employees a 5% charge will be implemented regardless of the age of the apprentice which in this case would be £750.
 
A levy paying company will pay the full cost of the apprenticeship from their levy account which in this case would amount to £15,000.
 
Please note that course fees are to be paid by the employer and apprentices cannot be asked to make a financial contribution toward their training.
 
To discuss apprenticeship course fees in more detail or for more information on recruiting an apprentice, please contact 01603 773365 or apprenticeships@ccn.ac.uk.
Latest News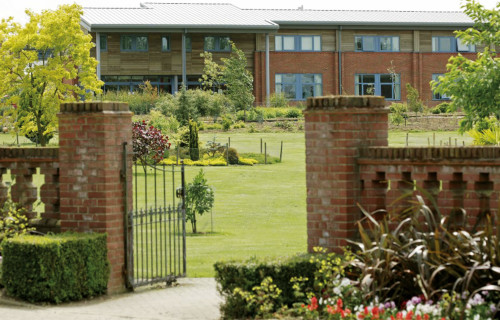 The University and Colleges Union (UCU) have taken the decision to suspend their planned strike action of April 28, whilst negotiations between the College and UCU continue.
Read more
25th April 2023