Carpentry and Joinery Apprenticeship Level 2 Standard
Level
Level 2

Duration
2 years

Start Date
September 2023

Venue
Easton College

Course Code
E0207
Start Date
September 2023, Apprenticeship
Summary
The occupation involves carrying out skilled work, primarily using timber products, either on a construction site, or in a workshop, creating and installing building components. This is a core and options apprenticeship, with two pathways:
Pathway 1: A Site Carpenter will normally work on a building site, or in domestic and commercial premises, preparing and fixing building components, from the initial erection of a new building, through to the installation of all necessary fixtures and fittings, as well as a range of repair and maintenance activities.
Pathway 2: An Architectural Joiner will normally be employed in a workshop producing timber based building components and other architectural products, such as doors, windows, units and staircases, which are then transported to construction sites to be installed by site carpenters.
Course Content includes:
Core Skills and Competencies (both pathways)
Core Knowledge (both pathways)
Generic behaviours expected to be displayed by all skilled Carpentry and Joinery workers (both pathways)
You will complete the Level 2 Carpentry and Joinery Apprenticeship Standard.
This Apprenticeship will involve college attendance and off the job training.
You will also develop your knowledge, skills and behaviours.
You need to have an employer to support your Apprenticeship and be employed in a relevant job role.
The typical length of this Apprenticeship course is 24 months.
This course starts in November 2022n and is delivered at our Easton campus
If you already have an employer for your Apprenticeship, or would like more information on how to find an Apprenticeship, please click Apply Now.
If you are an Employer who is looking to recruit an Apprentice or already have someone you would like to enrol onto the Apprenticeship course, please contact our Apprenticeship Team on 01603 773365 or email Apprenticeships@ccn.ac.uk to discuss next steps.
Entry Requirements
GCSE grades English: 2 / E Maths: 2 / E or Functional Skills L1 in English and Maths.
In order to enrol onto an Apprenticeship, you need to be employed in a relevant job role and undertake a range of tasks which would enable you to complete the Apprenticeship qualification.
Learning Outcomes
For the full Apprenticeship, candidates will complete:
Level 2 Carpentry and Joinery Apprenticeship Standard.
Level 1 Functional Skills in English
Level 1 Functional Skills in Maths
Assessment
Training and assessments are delivered in the workplace and in college. Apprentices will be required to attend college-based sessions as part of their training, whilst also completing off-the-job training in the workplace. You will also complete assessments and observations in the workplace.
You will need to complete Level 2 Maths and English before End Point Assessment.
Assessment will take place both during and at the end of the apprenticeship, with completion being dependent on successful achievement of the qualification elements and the endorsement of the employer after a professional discussion, with the apprentice and training provider.
The End Point Assessment will include a Knowledge Assessment (short written test) and a Practical Skills Assessment (skills test).
Progression
On completion of this standard, some apprentices may progress onto the Level 3 Advanced Apprenticeship Standard in Carpentry and Joinery, or secure employment as a Site Carpenter or Architectural Joiner.
Career Progression
The achievement of this standard will meet the requirements of the Construction Skills Certification Scheme (CSCS) 'Skilled Worker' standard, which is widely accepted in the sector as a 'licence to operate' in a skilled construction trade.
Fees
Apprenticeship course fees are subject to the age of the apprentice, and the size of the company
 
For employer's with less than 50 employees who do not pay the apprenticeship levy and who take on an apprentice who is aged between 16-18 at the start of their apprenticeship, there will be no direct cost and the full training costs will be covered by Government funding. If the apprentice is aged 19+ the government partially subsides the training costs and the employer will need to pay 5% of the costs. In the case of this course, the fee would be £550.
 
For an employer with more than 50 employees a 5% charge will be implemented regardless of the age of the apprentice which in this case would be £550.
 
A levy paying company will pay the full cost of the apprenticeship from their levy account which in this case would amount to £11,000.
 
Please note that course fees are to be paid by the employer and apprentices cannot be asked to make a financial contribution toward their training.
 
To discuss apprenticeship course fees in more detail or for more information on recruiting an apprentice, please contact 01603 773365 or apprenticeships@ccn.ac.uk.
Latest News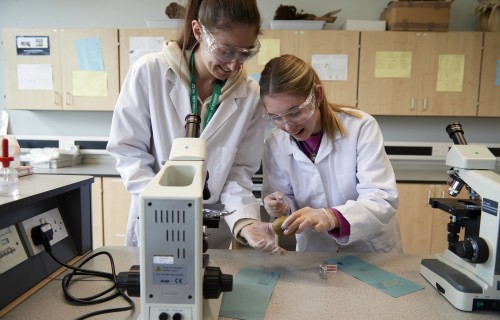 Results from this year's National Student Survey show high levels of satisfaction amongst students on our university-level courses.
Read more
10th August 2023