Land-based Service Engineering L3 Standard
Level
Level 3

Duration
4+ years

Start Date
September 2023

Venue
City College Norwich

Course Code
E0256
Start Date
September 2023, Apprenticeship
Summary
Land Based Service Engineering Technicians typically work on site utilising their own initiative in a customer facing role. They are often called upon to mentor and supervise junior colleagues and dispense advice to customers on machinery selection. Typically, they are involved in all aspects of:
Preparation, installation and handover of complex technologically advanced machinery, plant and equipment and the verification of its performance to the manufacturer's specification and customers satisfaction
Diagnosis and repair of complex faults in machinery, plant and equipment
Conducting complex repairs of machinery, equipment, and their components which may include supervising a junior colleague to assist in aspects of the repair.
Conducting inspections of machines and the compilation of machinery condition reports
Compilation of repair proposals, estimates and quotations and the implementation of timely and cost-effective repairs
There are four course pathways for this apprenticeship; Agricultural, Construction & Plant, Outdoor Power Equipment (ground-care), or Fixed Plant & Equipment. The pathway will be chosen depending on the nature of the organisation you are working in.
This apprenticeship is delivered from our Easton Campus.
Entry Requirements
Four GCSE Grade 4 and above, including GCSE Grade 4/c in Maths and English (Language or Literature) or Level 2 Functional Skills in Maths and English
In order to enrol onto an apprenticeship, you need to be employed in a relevant job role and undertake a range of tasks which would enable you to complete the qualification.
Learning Outcomes
Qualifications
Upon successful completion of the course, learners will be awarded with a Level 3 Land Based Service Engineering Technician Apprenticeship Standard, which includes the following;
Level 2 Diploma in Work Based Land Based Engineering Operations
Level 3 Diploma in Work Based Land Based Engineering Operations
If not previously achieved, Level 1-2 in English & Maths
First Aid
Assessment
End Point Assessment
The Apprentice will be ready for End Point Assessment which includes:
Knowledge Test: assessed by an End Point Assessment Organisation (EPAO), this test will consist of multiple-choice questions on a computer-based platform. Provisions can be made for paper-based assessments to be made available if reasonable adjustments require this.
Practical Tasks: assessed over 1 day by an Independent End Point Assessor (IEPA), this assessment will holistically assess skills, knowledge and behaviours acquired throughout the Apprenticeship.
Presentation and Professional Interview: assessed by an IEPA following the skills test, to confirm the learners understanding and to obtain further evidence of knowledge. It will extend and amplify the ability demonstrated in the Skills Test.
Progression
The impact of this course should support a learner's progression which may include:
Registration with the I.Agr.E. (Institution of Agricultural Engineers)
Career Progression
The impact of this course should support a learner's progression which may include:
Continuation, development or promotion at work or within this sector.
Fees
Apprenticeship course fees are subject to the age of the apprentice, and the size of the company
 
For employer's with less than 50 employees who do not pay the apprenticeship levy and who take on an apprentice who is aged between 16-18 at the start of their apprenticeship, there will be no direct cost and the full training costs will be covered by Government funding. If the apprentice is aged 19+ the government partially subsides the training costs and the employer will need to pay 5% of the costs. In the case of this course, the fee would be £1,050.
 
For an employer with more than 50 employees a 5% charge will be implemented regardless of the age of the apprentice which in this case would be £1,050.
 
A levy paying company will pay the full cost of the apprenticeship from their levy account which in this case would amount to £21,000.
 
Please note that course fees are to be paid by the employer and apprentices cannot be asked to make a financial contribution toward their training.
 
To discuss apprenticeship course fees in more detail or for more information on recruiting an apprentice, please contact 01603 773365 or apprenticeships@ccn.ac.uk.
Latest News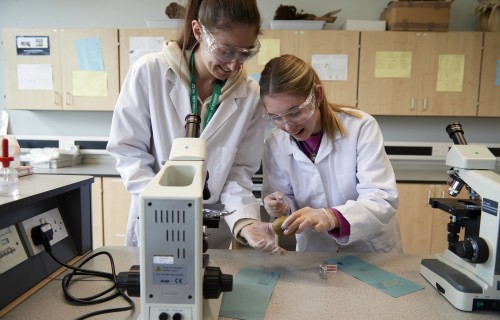 Results from this year's National Student Survey show high levels of satisfaction amongst students on our university-level courses.
Read more
10th August 2023