Sport Outdoor Leadership Diploma, Level 3
Level
Level 3

Duration
2 years

Start Date
September 2023

Venue
Easton College

Course Code
A0521
Start Date
September 2023, Full Time
Summary
Whether you want to become a paddlesport coach, surfing instructor or have an interest in mountain biking, climbing or bushcraft, our outdoor leadership courses could be for you! They're delivered at our Easton College campus set in 200ha of Norfolk countryside.
Our outdoor leadership courses are designed to ensure you get practical hands on experience by giving you an adventure of a lifetime.
With specialist equipment and access to Norfolk's stunning waterways, woodland landscapes and east coast surf, you will be able to experiment with a variety of water and adventure sports such as paddleboarding, kayaking, surfing and mountain biking.
You will also have the opportunity to develop bushcraft skills by completing a variety of expedition including a 48 hour bush craft survival assessment and expedition that has seen our students travel the width of the country on bikes they built themselves and climbing every peak in the Lake District.
Our outdoor leadership courses give you access to expert tutoring and support with teachers and coaches who have many years experience in a variety of roles in the outdoor industry including management to Olympic development.
They will guide you to gain practical, technical and tactical skills that will be invaluable for any career path you choose to follow within the outdoor industry.
For further information on the activities you could get up to on the course check the CCN Adventure channel. For example how to boil water in a paper bag, one match fire and how to fit a harness.
In past years 100% of students have progressed onto jobs or higher education in the outdoor adventure industry. Jobs include PGL coaches, instructors, outward bound leaders in the UK and abroad, around one third of students progress onto university based courses.
Entry Requirements
4 GCSE's at C / 4 grade including English Language. Progressing students will need to achieve a Level 2 in a related subject at Merit level (including an English or maths qualification at 4 or above).
Applicants must be able to demonstrate a commitment to the course and show some understanding of the industry
Due to the nature of the course, all applicants must be prepared to participate in outdoor, adventurous activities in all weathers.
Assessment
Where possible the course includes regular trips, visits and expeditions. These include white water rafting in Lee Valley White Water Centre and the National Watersports Centre in Nottingham; mountain biking in Thetford and Wales and a final expedition in year 2. In 2015 the students completed the amazing Summit to Sea challenge of climbing 3,300ft to the summit of Mount Snowden before cycling 347 miles to Lowestoft.
In addition to your main programme, you will study English and Maths. Depending on your grades on entry, you will study either Functional Skills or GCSEs English and Maths. Please check our English and Maths page for further information.
You will be assessed through a variety of methods including some externally assessed core units and internally assessed mandatory and optional units. Assessment methods could include assignments, research projects and presentations.
Progression
Following the completion of this course, students will be able to progress on degree level courses. At City College Norwich we offer a BSC (Hons) in Sport, Health and Exercise Science.
Please ensure you check required UCAS points of your University choices.
Career Progression
Studying outdoor leadership gives you access to excellent employment opportunities that have seen our students travel the world and unlock opportunities for self employment.
Our courses are designed to provide you with the skills and real work experiences you need to start your journey to an exciting career as a:
Paddlesport / Surfing Instructor (£12-30k per year),
Mountaineer / Climbing Instructor (£12-30k per year),
Snowboarding & Skiing instructor (£12-30k per year)
Bushcraft & Outdoor Education Provider (Variable)
and many more.
In recent years, 100% of our students have secured employment soon after completing their courses with us.
Fees
As this is outdoor adventure course you will be expected to have your own equipment and kit. This can be purchased via the College at discounted prices and will cost in the region of £270 plus £80 for uniform.

If you already have some of your own kit, and as long as the course leader is happy with its suitability, you will be able to use your own.

In addition there may be other costs for some qualifications and trips. If you are over 19 years additional costs will also apply.
Latest News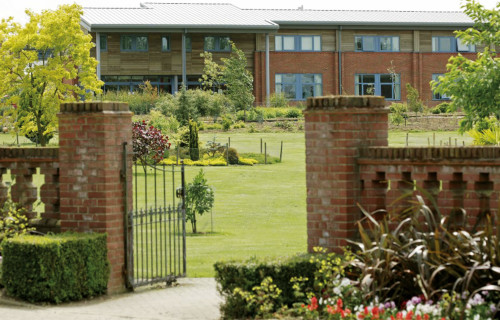 The University and Colleges Union (UCU) have taken the decision to suspend their planned strike action of April 28, whilst negotiations between the College and UCU continue.
Read more
25th April 2023