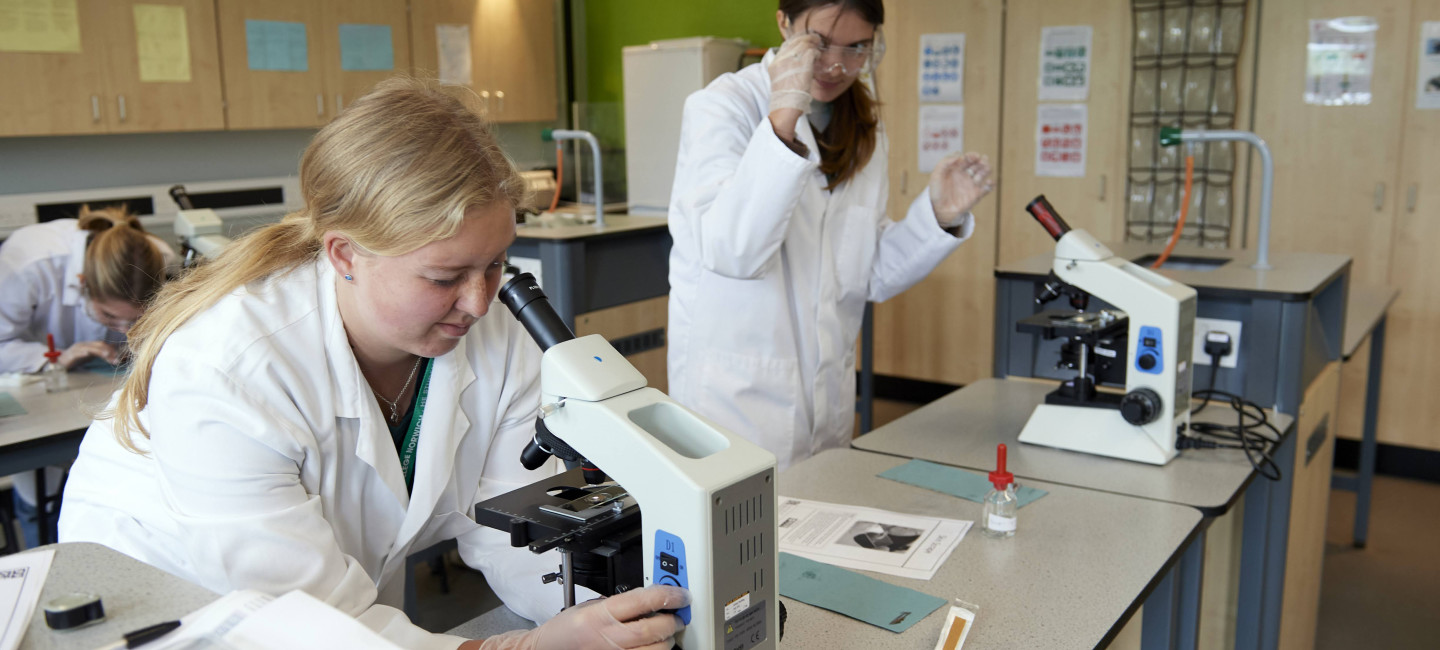 BSc (Hons) Animal Science
Level
Level 6

Duration
3 years

Start Date
September 2023

Venue
Easton College

Course Code
F0082
Summary
Students studying on our BSc (Hons) Animal Science degree will be offered the ability to gain insight into many of the disciplines associated with Animal Science, including health, husbandry, nutrition, and behaviour. In addition to this, students will be encouraged to develop their individual interests further through project-based research. This course focuses on animals in domestic, farm and zoo-based settings, as opposed to our BSc (Hons) Zoology programme which focuses on wild animal species, their behaviour and ecology.
Course Structure: -
Year 1 - Level 4 Modules
Professional and Academic Skills ; Principles of Biology; Animal Anatomy and Physiology; Applied Animal Husbandry; Animal Health and Disease; and Wildlife Management.
Year 2 - Level 5 Modules
Research Skills; Animal Behaviour and Training; Animal Nutrition; Anthrozoology; Reproductive Biology and Genetics; and Zoo Animal Management.
Year 3 - Level 6 Modules
Dissertation (40 credits); Applied Animal Behaviour and Welfare Science; Conservation Biology; Comparative Animal Nutrition; Science Communication for Animal Scientists.
Students are able to access our onsite Animal Care Centre which houses over 86 species, in addition to livestock on our farm, and horses at our Equestrian centre. These opportunities help to enhance students' academic knowledge and where appropriate help to build practical experience and employability, for example, through carrying out animal welfare assessments.
UCAS Code D300
If you have any specific questions about this course, please contact Megan Page - Course Leader BSc (Hons) Animal Science, email: megan.page@ccn.ac.uk
Entry Requirements
64 UCAS Points
plus English, Maths and Science GCSE at grades 9-4 (A*-C)
Applicants over 21 years of age, who do not have relevant UCAS points, will be reviewed on a case-by-case basis but should demonstrate evidence of an appropriate qualification, experience in the field or a strong interest
AP(C/E)L & RPEL may be considered for non-standard entry.
For international applications Academic IELTS at level 6 (minimum 5.5 in all components) is required.
Assessment
The range of assessment strategies will allow the students to be assessed both practically and theoretically and assist the students in their preparation into the working environment appropriate to Animal Care Industries.
Assessment takes the following forms:
Academic Posters
Essays
Literature Reviews
Project work – including proposals, plans, presentations and reports
Oral Presentations
Reflective Journals
Practical Assessments
Examinations
Laboratory reports
Progression
This course provides a good overall knowledge of the disciplines of animal science, so students can specialise further at master's level study. This will be achieved by providing students with an educational framework in which they can develop their knowledge and understanding of the fundamental principles of animal science in a context where skills development is encouraged and supported as an integral part of the academic experience. Students will be encouraged to learn independently and to pursue areas they find particularly interesting in an enquiry-based approach.
Career Progression
This programme aims to equip students with skills, knowledge, and confidence necessary to pursue graduate careers in the animal sciences or other areas requiring graduates with strong analytical, communication and enquiry skills.
Fees
£9,000 per year (for UK students)

For international students (students from outside of the UK), fees are set at £13,000 per year

Students are also requested to purchase a navy scrub top and lightweight trousers and some steel toe capped boots for working in the Animal Care Centre from Stratfords, see https://www.stratfords.com/collections/animal-studies-he-navy and https://www.stratfords.com/collections/boots/products/click-chukka-boot

In addition to these costs, there are normally at least 3 optional trips available to students, with costs normally between £10-£40 each.
Latest News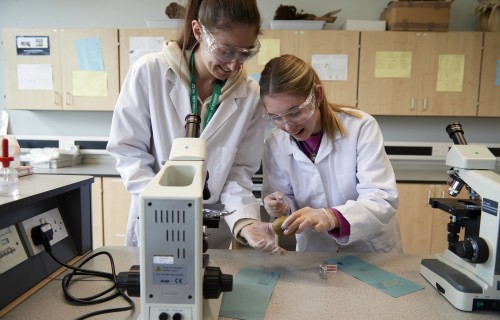 Results from this year's National Student Survey show high levels of satisfaction amongst students on our university-level courses.
Read more
10th August 2023