BA (Hons) Professional Policing
Level
Level 6

Duration
3 years

Start Date
September 2023

Venue
Easton College

Course Code
F0084
Summary
City College Norwich launched in September 2021, an innovative academic and professional programme to support students seeking a career in policing.
The course has been licensed by the College of Policing and validated by the University of East Anglia, and is a nationally recognised police entry qualification (PEQF) as a pre-join policing degree. We have adopted a partnership approach with Norfolk Constabulary, with serving officers assisting in the teaching and assessment within the programme.
This course is aligned to the National Policing Curriculum, where you will cultivate a strong grounding in the theory and practice of policing, the criminal justice system and crime matters necessary to start your police career. The course will help you develop critical thinking skills required to understand the complex and constantly changing world that the police and policing operate within.
You will explore areas such as:
policing legislation and procedures
criminal investigations
policing communities
response and road policing
evidence-based policing and research methods.
Successful completion of this programme, whilst not guaranteeing recruitment as a trainee police constable, will provide you with a recognised route to apply for police constable roles in the Police Service (see links below, in the Career Progression section, for further information of the current entry requirements).
However, this programme is not just for potential police recruits but is suitable for any person interested in policing issues.
Applicants for this course should apply via City College Norwich (Incorporating Easton College) on UCAS. The red, Apply with UCAS, button will take you to the appropriate pages on UCAS (Course Code N225).
The course is delivered at our Easton College site.
If you have any specific questions about this course, please contact John Gibson - Course Leader BA (Hons) Professional Policing, email: john.gibson1@ccn.ac.uk.
Entry Requirements
Our typical offer is 80 UCAS tariff points from A levels or equivalent.
UCAS tariff points from Scottish Highers or Advanced levels or the Welsh Baccalaureate are also accepted.
UCAS tariff points from BTEC or City and Guilds diplomas are also accepted.
Minimum of Level 2 English and Mathematics is required.
All potential candidates will be interviewed by a member of the teaching team for suitability to commence the degree programme.
Accreditation of Prior Learning
Academic credits can be awarded for previous learning that has taken place either through formal courses of study (Accreditation of Prior Certificated Learning - APCL) or in other ways (Accreditation of Prior Experiential Learning - APEL). Applicants who believe that this may apply to them are requested to review our policy, available here https://www.easton.ac.uk/assets/page-downloads/Student-Information/HE/HE-APL-APEL-Policy.pdf, which details the APCL/APEL application process.
Assessment
The range of assessment strategies will allow the students to be assessed in the main on theoretical issues to assist the students in their preparation into the working environment of policing
Assessment takes the following forms:
· Academic Posters
· Examinations
· Essays
· Literature Reviews
· Project work – including proposals, plans, presentations and reports
· Oral Presentations and debates
· Reflective Journals
· Role Plays
· Infographics
· Vlogs / Blogs
Progression
Students may seek to progress to higher level study (Masters degree) at other institutions, after successful completion of the Professional Policing degree, and subject to them meeting the entry requirements of the relevant institution.
Career Progression
This Pre-Join Policing degree is designed as a recognised route to become a Police Officer. However, students may also seek to progress into a wider range of careers within policing and the criminal justice system.
If you wish to be a police constable, after completing this degree, please use these links to establish the current entry criteria:
https://www.norfolk.police.uk/join-us/police-officer
https://www.joiningthepolice.co.uk/
Fees
£8,000 per year (for UK students)

For international students (students from outside of the UK), fees are set at £12,000 per year
Latest News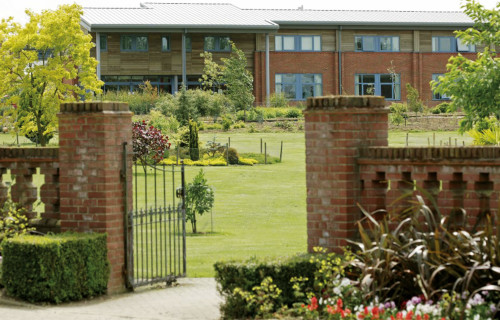 The University and Colleges Union (UCU) have taken the decision to suspend their planned strike action of April 28, whilst negotiations between the College and UCU continue.
Read more
25th April 2023