Level
Level 6

Duration
3 years

Start Date
September 2023

Venue
Easton College

Course Code
F0072
Summary
Zoology incorporates the study of biology, ecology and biodiversity in order to better help manage and conserve the Earth's fragile ecosystems. This degree provides you with the practical and theoretical knowledge to approach contemporary challenges locally, nationally, and globally.
You will cover global biodiversity, British wildlife, marine biology, coastal ecology, and environmental animal physiology. This is likely to include a range of science and practical modules to help develop the skills needed for careers in conservation and working with wildlife.
Students will develop an understanding of both native and global animal and plant species, whilst also being able to develop their individual interests further through project-based research. This course will also provide a good knowledge base for students to continue into further study at master's level.
This course focuses on wild animal species, their behaviour and ecology, compared to our BSc (Hons) Animal Science programme which focuses on animals in domestic, farm and zoo-based settings.
UCAS Course Code C300
If you have any specific questions about this course, please contact Megan Page - Course Leader BSc (Hons) Zoology, email: megan.page@ccn.ac.uk
Entry Requirements
Our typical offer is 64 UCAS tariff points from A levels or equivalent. A minimum of GCSE Maths, English and Science (preferred) grade 4/C or above. UCAS points from Scottish Highers or Advanced levels are accepted. UCAS tariff points from BTEC or City and Guilds diplomas are accepted. Open University credits in lieu of A levels. Access to HE Diplomas at Pass level, or above, and with suitable science credits.
Assessment
The programme provides you with a range of opportunities to display your understanding and application of the subject informally prior to summative assessments that will count towards your final grade. Each module normally contains at least one piece of formative (practice) work for which feedback is provided from tutors or peers but grades will not be provided for this work.
Formal (summative) assessments may be mid or towards the end of modules. A range of methods are utilised to assess performance including (but not limited to) examinations, essays or literature reviews, presentations, posters, portfolios, observed practical work and project reports. The grades from each formal assessment count towards an overall module grade.
The balance of assessment by examination and assessment by coursework depends on modules selected.
Feedback
Feedback on coursework is provided via an online system. Feedback on examination performance is available in a broad summary but further feedback is available on request to the module leader.
Feedback is intended to help you to learn and to build your performance over time, therefore we encourage discussion of performance and progress with your programme tutor.
We aim to provide feedback within 21 working days.
Progression
On successful completion of the BSc (Hons) students may apply seek provision for post graduate study in similar subjects at other institutions (subject to entry requirements)
Career Progression
Students may also select to enter employment or graduate internships in a range of industry based careers such as research, working within zoological collection, conservation roles, entomologist, marine scientist, environmental consultancy, field trials officer.
Fees
£9,000 per year (for UK students)

For international students (students from outside of the UK), fees are set at £13,000 per year
Latest News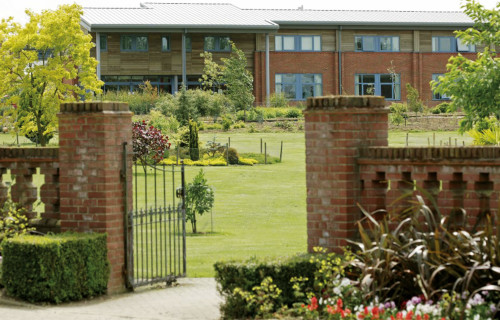 The University and Colleges Union (UCU) have taken the decision to suspend their planned strike action of April 28, whilst negotiations between the College and UCU continue.
Read more
25th April 2023