Equine Diploma students go behind the scenes at Fakenham Racecourse
24th February 2020 – Tags: Equine Studies
A group of Equine Diploma students from Easton College learned more about horse racing, and career opportunities within the industry, when they visited Fakenham Racecourse.
The visit, arranged through the education charity Racing to School, was marked by the naming of the first race of the day. The 13.40, broadcast on Sky Sports Racing, was named the Easton College Equine Diploma Students Selling Handicap Hurdle.
The students' day included a tour of the racecourse, including the weighing room and parade ring, where they helped judge the best dressed horse for the race. They will also got to test their own riding skills on the course's Equiciser.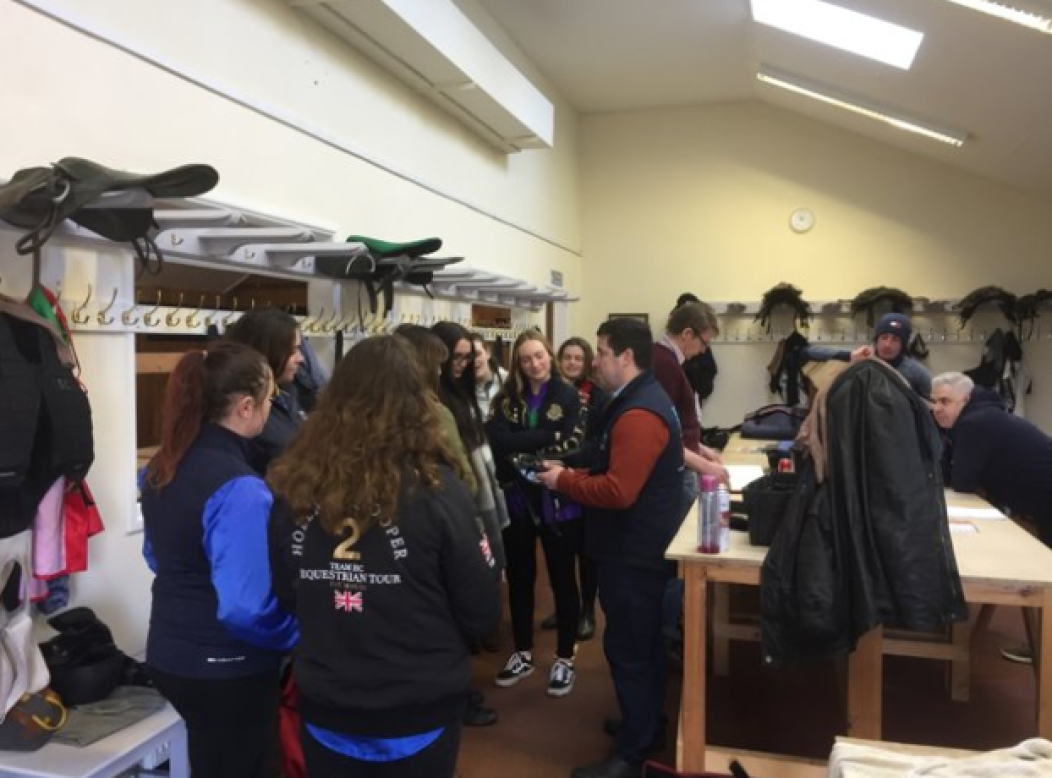 Our thanks to Fakenham Racecourse and Racing to School for providing this memorable opportunity for the group, many of whom have aspirations to work in the industry after they complete their course.
Interested in Equine Studies? Find out more about our courses here.