"I am earning a wage and learning at the same time" - Land-Based Services Engineering Apprentice of the Year
18th March 2020 – Tags: Agricultural Engineering, Apprenticeships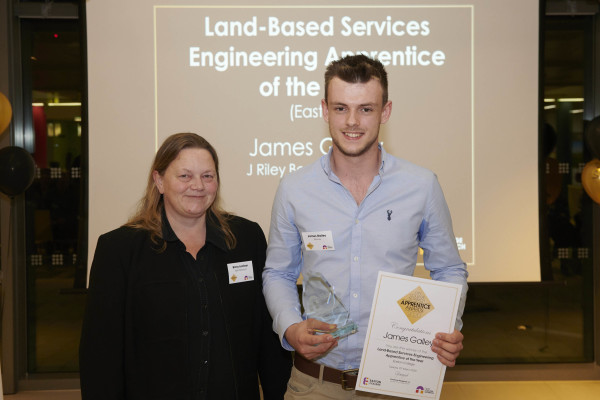 After spending a year at Sixth Form College, James Galley, who works for J Riley Beet Harvesters, decided that what he really wanted was the more practical learning that is available through an Apprenticeship.
He is now thriving on the responsibility that his position as an Apprentice Agricultural Engineer gives him.
James's role sees him servicing machines, primarily sugar beet harvesters, both out on farms and in the company's workshop.
Now in the fourth year of his Apprenticeship journey, James says he has grown in confidence as well as expanding his knowledge and skills:
I go to different farms by myself. I've become a lot more confident in myself. You gain people skills, so you can more or less talk to anyone, and take things in your stride.

I like the fact that I am earning a wage and learning at the same time. I enjoy being more hands-on, practical learning, where you've got to figure things out for yourself rather than being told what to do."
James adds that he has been well-supported by both his employer and his Apprenticeship assessor, saying:
I honestly can't fault my employer, anything you ask them, any help I need, they will do their best. Richard, my assessor, he's been really good too."